Outdoor spaces at Florida apartment communities give residents the chance to spend time in the Florida sunshine throughout the year. According to the Florida Apartment Association, there are over 1,000,000 apartment homes in Florida. Whether you are a property manager looking to improve your current exterior common space or a designer furnishing a new Florida apartment complex, there are many ways to maximize the value of an outdoor space with a few simple patio furniture additions. Today, we're going to share five great patio furniture products that will elevate any commercial outdoor space this year.
1. Create Picnic and Eating Areas in Available Spaces
Outdoor spaces give residents a chance to gather with their loved ones and share meals in a new setting. These patio dining sets would be ideal for your outdoor space and are the perfect centerpiece for a dinner party. Residents could start their day with a leisurely breakfast outside before heading to work, then come back and enjoy catching up with friends over dinner. There are endless options when it comes to entertaining on a patio and with a little creativity, you'll soon find that these dining sets become one of the most popular places in the apartment community to congregate.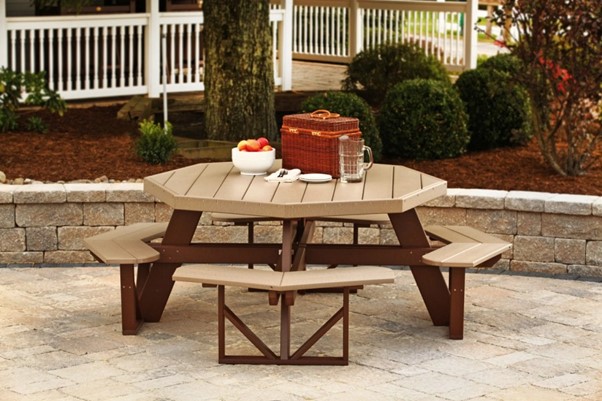 Look for large open spaces when it comes to choosing where to place your picnic benches. Think about the potential for large family gatherings where children will enjoy running around on the grass or nearby area. Near to your community pool or playground can be a great option for adding picnic benches, as people will be able to enjoy a whole day out in the complex during the weekends or holidays.
2. Outdoor Benches and Swing Stands
Choose an outdoor bench that complements your outdoor space, based on the size of the space available to you and the overall aesthetic you are aiming for. Place benches near places like your walking path for people to rest, encouraging people to get out of their apartment and spend time outdoors. Playgrounds or dog parks are also important spots to add benches for parents to watch their children or pets play.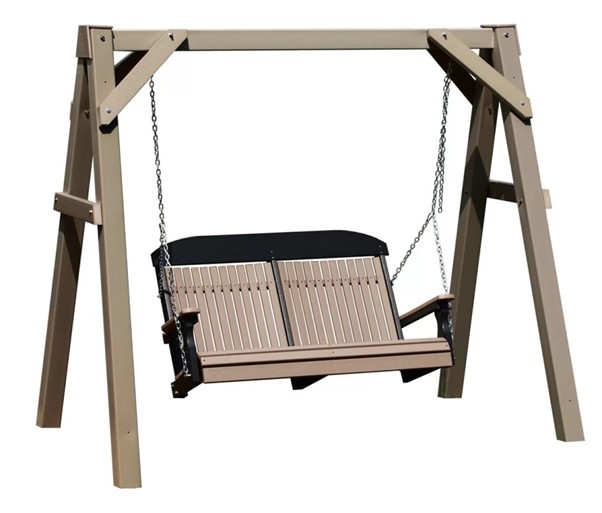 Swing Stands take benches to a new level and are a fun addition to any outdoor space. They add a little movement and relaxation to your outdoor resting places and will soon become a treasured spot by people living in the complex. The more benches you place around the outdoor spaces, the easier it will be to connect your community and give people a reason to spend time away from sitting indoors all day long.
3. Commercial Umbrellas
We all know how erratic the weather can be in Florida at certain times of the year. Protect your residents from the rain or the Florida sun by installing commercial umbrellas. A quality commercial umbrella has fiberglass ribs that resist bending and are much stronger than typical umbrellas you might purchase just for personal use. Look for umbrellas that are also rust and corrosion-resistant to increase the number of years you'll be able to use them.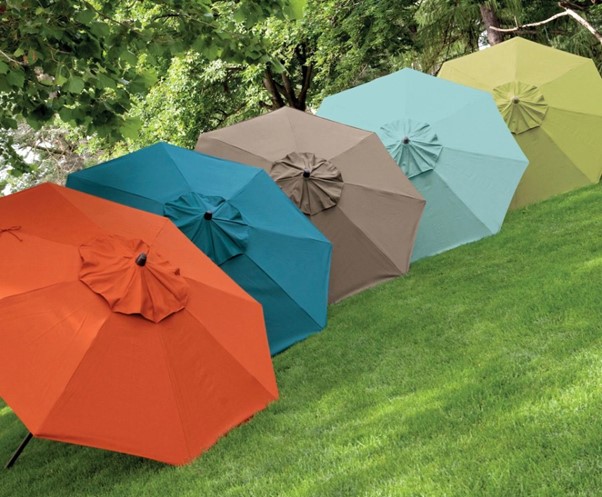 When setting up your umbrellas, don't forget the base to anchor the umbrella. We recommend the heavy umbrella base for apartment communities in Florida. Due to the risk of hurricanes and tropical storms in Florida, it's important to protect anything you keep outdoors while also trying to avoid packing everything up during any bad weather warnings.
4. New Teak Pool Chaise Lounges
Community pools are an integral part of many apartment communities in Florida. Over the summer months, the sun damages pool chaise loungers, which is why some people find they need replacing each year. Investing in new pool loungers for your residents will help to refresh and reinvigorate your apartment community pool area, making it an attractive area for people to spend time with their loved ones. We love teak chaise loungers because they are durable and environmentally friendly. You'll find they last much longer than some of the cheaper and poorer quality options on the market, which is why we now see them used in many pool complexes across Florida.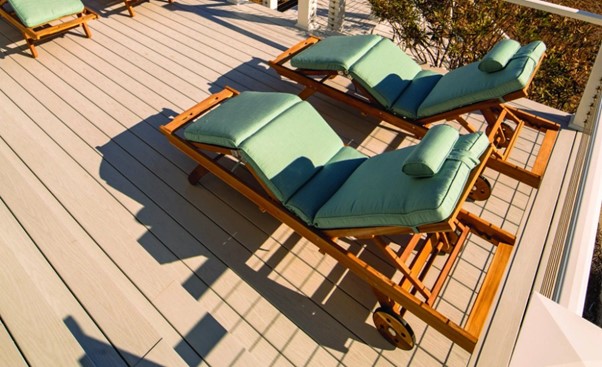 5. Polywood Adirondack Chairs
These Polywood Adirondack chairs are incredibly durable and essentially maintenance-free. These are two things we always encourage anyone furnishing a home or apartment in Florida to look for. You don't want to have to worry about replacing the furniture too often, as this is both costly and not very environmentally friendly. Polywood is a very low-maintenance material that's ideal for this climate and is easy to keep in good condition. You'll find just wiping down the chairs once in a while is enough to keep them looking their best for your residents to use.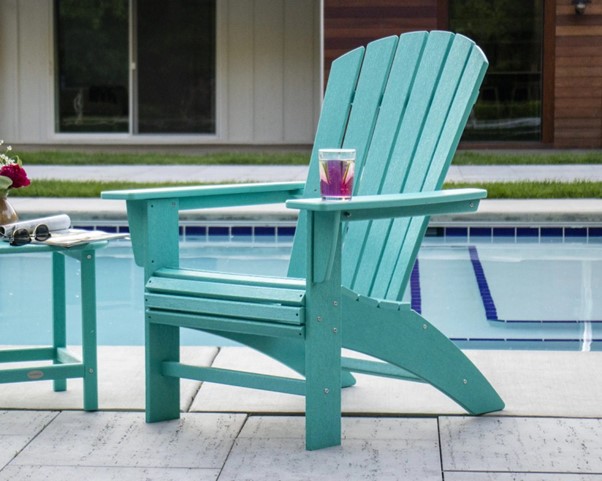 With so many people potentially using each item of furniture in your apartment complex each day, you need to be mindful of how durable furniture will be. There's no point buying dainty items of furniture that look attractive but can't take the pressure of being used all day long. Buying chairs and tables for regular use is very different to choosing attractive items for your home or apartment. Think about the long-term benefits of choosing hardwearing and durable items of furniture that you'll enjoy seeing people use for years to come.
As you can see, there are many different patio furniture products which can elevate your outdoor spaces at Florida apartment communities. When it comes to choosing the furniture for your complex, make sure you put practicality first to ensure you have items that can be used on a daily basis by a large number of people. Take the time to sketch out where you are going to place each of the items in the outdoor area so that you don't end up with too little or too much furniture for the space available to you.
Outdoor spaces offer people the chance to escape their apartment and everyday lives. So many of us spend all day in front of screens, so by offering your residents more outdoor furniture and spaces to spend time together, they'll find their quality of life is much improved.
About Patio Casual | Clearwater, FL
We invite you to visit our 15,000-square-foot showroom in Clearwater, right off of 19 in Pinellas County. Our store will inspire you and introduce you to some of the best patio furniture products on the market today. In addition to innovative patio furniture and accessories, we also offer excellent pricing and local delivery / installation services. Are you looking for a commercial quote for patio furniture? Then, please complete the online form below to start the process.